More and More About Alex Here...
I have been teaching English online for a few years now and I am familiar with both British English and American English. I want to help you be able to speak naturally in any situation whether it be an important business meeting or making plans with friends. I look forward to talking with you!
More and More About Ben Here...
Hello. I'm Ben and I've been helping people learn English online for a few years. I live in England, and I studied Creative Writing at university. In my spare time I enjoy writing, making music and filming videos for Youtube. I like to teach people new words and phrases that will suit their interests and their situations. I'm very happy to answer any questions you have about the English language and the culture around it.
More and More About Brian Here...
My name is Brian, I live in the grandest county of all Yorkshire, which is the largest in the UK. I have been teaching English for many years. I have many passions including reading, watching films from around the world, writing, beer making, and travelling. I worked in some great places; and some not so great places, (believe me), but all these places have directed me to do the two jobs that I love: working as a part time psychotherapist and an English Teacher!
In my teaching space I aim to make learning English fun by making my class as friendly as possible, while offering you the chance to ask me anything about English language and culture. I also try to add energy and humour into my classes where possible making your experience of learning one of the most difficult languages in the world effortless.
If you like learning about English conventions, grammar, culture whilst picking up a few zany facts along the way, then let me entertain you as you learn.
More and More About Dave Here...
I am from Australia and a Griffith University graduate. I live in Shiga prefecture and for 10 years in Japan. I have experience in English education for children, from young children to high school students. I have worked as a producer, director of TV programs, and hosted radio programs and English speech contests covering a wide range of age groups. In addition, my teaching experience includes lecturing at university and teaching international business English.
More and More About Davie Here...
I am from the UK, living in and working from Cambridge. I am very interested in Japanese culture as well as English & European history, and my hobbies include playing games and writing. Currently I am active as a commissioned/freelance writer, I have also worked in hospitality and care.
More and More About George Here...
I'm George. I have lived in many parts of the UK and I am a passionate lover of the English language and all its different dialects. I am a trained actor, keen writer, avid gamer, food lover and tea connoisseur. I read as many books as I can, and I am always willing to discuss novels, film, and television. I love teaching the beautiful side of the English language, strange phrases, interesting words and dialects. I encourage people to ask questions so they can learn to express themselves better. If you want someone who has studied English accents, dialects and British humour then come have a chat. I look foward to seeing you!
More and More About Hana Here...
I am from Yokohama. I graduated from Toyoeiwa Jogakuin college. Following this, I worked for a financial institution for ten years where I had experience of dealing with English speaking customers. After touring Australia for two months, I returned to Japan to study for the UK governments certified childminder certificate in 2003. Since 2006, I have lived in England. I regularly volunteer at local playgroups and primary schools to introduce Japanese culture. Also, I assist with club activities. My main hobbies are cooking and traveling. 
More and More About Jason Here...
I am originally for Upstate New York and then lived in San Francisco for 13 years.  When I first moved to San Francisco I fell in love instantly.  It is truly a beautiful city with a diverse culture.  While living in San Francisco I worked in the biotechnology world for pharmaceutical companies.  With my molecular biology and genetics degree I helped develop cancer medications.
Currently I am living in Tokyo and truly enjoying everything Japan offers.  I have been here since 2010 helping a diverse range of students improve their English.  I am an enthusiastic teacher who makes classes stimulating and enjoyable.
More and More About Karl Here...

I am from the UK and currently live in Bulgaria. I hold a TEFL qualification. I have taught English conversation and English composition from children to adults. My hobbies are reading, sports, and traveling.
More and More About Kumiko Here...
After spending my junior high and high school years in Austria, I attended Tsuda College in Japan to study international relations. I then went to Columbia University in the United States for my graduate study and work. Now, I'm back in Japan, teaching English online. I'm a dog lover and have one at home. However, recently, I fell in love with goats, hoping to have some in the future.
More and More About Lala Here...
Hello there from Canada! My name is Lala. I hail from the Southern part of Ontario, in the Niagara Region which is just a hop and a skip away from the mighty Niagara Falls. I have a background in social sciences, education, performing and fine arts. I love pets and I have two cats who sometimes get into mischief, by wrestling loudly with each other. I enjoy meeting new people and getting to know their personalities.
More and More About Meg Here...
Hi, Meg here. I am originally from Nagoya, Japan and now am in the beautiful sunshine California, USA. I came here shortly after I have graduated from a junior college as I got accepted an enrollment to California State University in Fullerton where I majored in sociology. I work as a paralegal for one of the largest insurance defense law firms here in Orange County beside tutoring here. I live with my 20-year-old college sophomore daughter and two cats. I usually spend my free time hiking, snowboarding, bodysurfing, and kickboxing. I am so excited to become a part of Z-English and hope to get to meet many of you.
More and More About Mike Here...
Hello! My name is Mike and it's a pleasure to meet you. I live in Toronto, the biggest city in Canada. I also lived in Japan, from 2006 until 2011, in a small town in Fukuoka Prefecture on the north coast about 20 minutes away from Fukuoka city! I was an Assistant Language Teacher (ALT) at a high school, and enjoyed life in Japan very much. I returned home to Toronto in 2011, and earned my TESL degree the next year. I continued my education by studying linguistics, a topic which interests me endlessly. I love teaching English and I love seeing students have their "通じた!" moment. I hope you'll enjoy my classes, and I hope to see your success too!
More and More About Misaki Here...
I am originally from Osaka Prefecture and now live in Adelaide, Australia. I moved to Australia in 2008. Currently, I work as a pastry chef as well as an English teacher. My hobbies are traveling, yoga, ballet, and relaxing at a cafe.
More and More About Mizuki Here...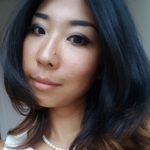 Hi everyone! My name is Mizuki. I was born and raised in Japan and moved to Philadelphia U.S.A. in 2006. I studied in Brisbane in Australia, in my childhood. During the high school years, I studied abroad in Oregon, U.S.A. After graduating from Temple University in Philadelphia, I have been engaged in language-related work such as teaching Japanese/English, translation and interpreting. I also obtained TESOL certification in 2014. I have many teaching experiences besides English, for example, painting and dance! I love cooking and had established a catering company in the past. I am a positive, passionate, grateful and highly motivated teacher who loves to smile. Come check out my class. My class is always filled with laughs! 
More and More About Noriko Here...
I am from Tochigi prefecture. I live in London. I fell in love with computers while backpacking in India, and pursued a career doing web design and IT support. I now have IT-related qualifications and am responsible for IT support work at a company in London. I am married to an Englishman and am doing work related to WEB shop freelance while raising children. My hobbies are PC repair, graphic design, camping, reading, etc.
More and More About Penny Here...
I am from Illinois, USA and currently live here. I attended Loyola University, in Foreign Language Department studies, with a French major, and a Japanese minor. In the future I would like to be an interpreter / translator who can speak French, English and Japanese. After graduating from university I think that I would like to work as an English teacher in Japan and I am trying hard to study Japanese. My hobbies are reading and listening to music.
More and More About Takashi Here...
I lived in the US between 1994 and 2014. While I was there, I worked for a Japanese marketing research firm, and taught at universities. I also attended the University of Georgia and the University of Louisville during my twenty-year stay. Since I returned to Japan, I have been living in my hometown Amagasaki, Hyogo. In my free time, I like to do physical activities, such as jogging, hiking and strength training.
More and More About Tomoko Here...
Hello, My name is Tomoko. I have been in the UK for 8 years. I studied in Canada for 4 years being a student. On top of that, I spent 4 years of my childhood in Italy which makes more than one third of my life spent overseas.
I have plenty of work experience in hotel and service industries. Once I was a concierge at the hotel in Disney resort in Chiba. I also have years of teaching, managing, instructor training and counselling experience back home. I currently work as a Japanese instructor to British students as well as in translation.
Teaching is a passion and life work for me. I try to introduce natural expressions through out the lessons. (Both British and North American dialects) Also, I am willing to help you achieve the language goal and make the lesson effective and enjoyable. Looking forward to seeing you in class!
More and More About Tony Here...
I am from and live in England. I studied music technology at university in Leeds. I have worked in recording studios in the past as well as teaching people how to record and play music. I love music and can play the guitar, piano and drums. Outside of music I also love things like snowboarding and surfing and to relax I enjoy reading and video games with my friends.
More and More About Verity Here...
I have grown up in the state of Virginia, in the United States. I fell in love with Japanese culture and language through anime starting in high school. In college, I took three years of Japanese, and continued with my love of anime. I got a Masters in Education and B.A.s in English and Social Sciences. Since then, I have eight years of teaching in the classroom at the middle and high school level, and about three years teaching English online. My interests include pets, hiking, and just about anything geeky. I look forward to working with you!
More and More About Will Here...
I am from the UK and attended the University of Leeds. I live in South of Franch. I also taught cooking and guitar. My hobbies are photography, music, and movies.
More and More About Will Here...
Hello everyone! I am a native speaker of English from Toronto, Canada. I have worked as a Gymnastic and Acrobatics coach since 2013, so I am very used to speaking with and coaching many different kinds of people! For the past few years I have also been training as a Circus Acrobat! I lived and worked in Yokohama, Japan for all of 2018, so I have come to love and appreciate the Japanese culture and way of life. I can also hold a conversation in Japanese! I really enjoy fashion, photography and ballet. I hope you enjoy your time learning with me!